It was very interesting to visit 15th anniversary of Lush regarding that I was the only one among the ladies, but I had a good time with Ana, Ljupka, Matea, and I was especially delighted to meet other two Ana's from Ogledaloonline.hr and Maybe's New Start. New concept of Emotional brilliance is perfect and it's based upon psychological needs and colors. You are choosing colors depending on your current mood and you are actually spining small wheel with colors and you choose the color which is the most intrigant. I was curious about the perfumes offcourse and I was focused on them, but I have played Emotional Brilliance as well. Here are the three perfumes that shouldn't be avoided at Lush and which are pretty unique. They are specific because Lush is owner of their own perfumes, for instance, Chanel is not owner of their beauty products neither Dior is not owner of their fragrances...
______________________________________
Bilo je vrlo zanimljivo posjetiti 15. godišnjicu Lusha s obzirom da sam bio jedini među ženama, no odlično sam se zabavio s
Anom
,
Ljupkom
,
Mateom, a posebno mi je drago što sam upoznao i druge dvije Ane s
Ogledala
i fenomenalnu i dragu Anu s
Maybes's New Start
bloga - jedan predivan beauty blog, tamo sve naučite o make-upu :). Na kraju smo i njoj pronašli jedan od ova tri nabrojena parfema!
Novi koncept Emocionalne briljantnosti je izvrstan, a temelji se na spajanju psiholoških potreba i boja. Boje zapravo odabirete ovisno o Vašem raspoloženju tako da zavrtite malo kolo s bojama i tako odaberete one boje koje su u spektru vidokruga kao najintrigantnije. Mene su naravno više zanimali parfemi i ja sam se usredotočio na to, iako sam i ja 'zaigrao' Emocionalnu briljantnost. Ovdje su tri parfema koji su najviše vrijedni pažnje u Lushu i koji su prilično jedinstveni. Specifično je to da Lush sam proizvodi svoje parfeme jer na primjer, Chanel nije vlasnik svojih parfema nego velika korporacija, isto kao što ni Dior nije vlasnik svojih...
Dirty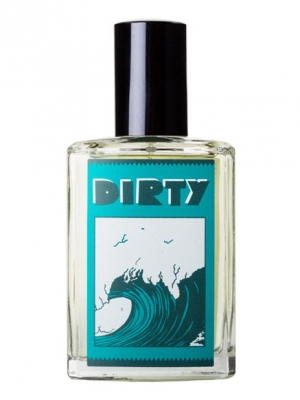 Dirty is not so dirty, it's very fresh because of mint in the opening and many will say that's a 'men's' scent, but that's not true since it's perfectly unisex. Opening is in the notes of mint and thyme which has specific scent and it gives a note of freshness which we used to find in toothpaste. Lavander later joins with sandal tree and that's making the most beautiful part of fragrance while at the same time it makes it very light with other floral notes as well. It's very specific and from all three perfumes mentioned, it's the easiest one to wear. Very interesting floral fragrance, distinguished from classical herbal scents and it has green freshness which is uncommon, it makes it very light and a daywear scent.
________________________
Dirty i nije toliko dirty, vrlo je svijež zbog mente u otvaranju i mnogi će reći da je ovo 'muški' miris, no to uopće nije tako jer je savršeno unisex. Otvaranje je u notama mente i timijana koji ima jako specifičan miris, i to daje notu svježine kakvu smo navikli pronalaziti u pastama za zube. Kasnije se tu pridružuje lavanda i sandalovina što čini najlijepši dio parfema i čine ga laganim uz ostale cvijetne note. Vrlo je specifičan i od sva tri nabrojena parfema je najlakši za nositi. Jako zanimljiv floralni parfem, drukčiji od klasičnih herbalnih parfema, ima posebnu zelenu svježinu koja je neuobičajena, to ga čini laganim za nositi kao parfem po danu.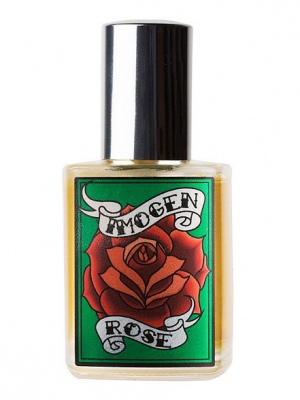 Parfumeur Simon Constantine made this fragrance in an honor of his one year old daughter, to capture the moment and to remind him always on her birth. Perfume is a big surprise because it's one of the most distinguished which I have tried, aboslutely untipical rose scent. Its uniqueness lies in the notes of using Damask rose, and except the essential oil, there is a rose absolute as well which gives on earthy and intensive tones. Unusual from its opening till the end and earthiness is suported by one specific 'earthy' elements and those are orris root and vetiver. The rest of ingredients are not so important because except the rose, vetiver and orris root, nothing comes into the spotlight. Earthy, dry, tart, brown and outlandish rose - that's how this scent smells like. It's for sure one of the must try scents and it will provoke reactions - like it or not at all.
_________________________________
Parfumer Simon Constantine je napravio ovaj parfem u čast njegove jednogodišnje kćerke, da ga uvijek podsjeća na moment njenog rođenja. Parfem je veliko iznenađenje i jedan od najenuobičajenijih koje sam probao, apsolutno ne tipičan ružin miris. Posebnost leži u tome da koristi Damask vrstu ruže, a osim esencijalnog ulja, koristi i ružin aboslut što daje na zemljanom i intenzivnom tonu. Neuobičajen od početka do kraja, a tome pridodaje i jedan isključivo zemljani element, a to je korijen perunike i vetiver. Ostali sastojci uopće nisu važni jer osim ruže, vetivera i korijena perunike ništa drugo ne dolazi do izražaja. Zemljan, suh, opor, smeđ i najčudnovatija ruža - tako miriši ovaj parfem. Sigurno je jedan od onih koji se mora probati i koji će izazivati reakcije ili volite ili ne volite.
For: signature, night time
Breath of God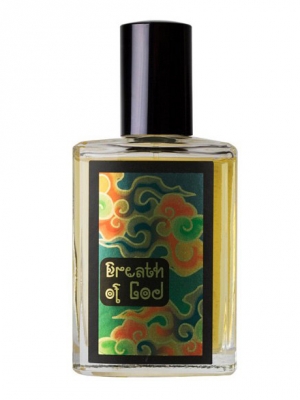 I have left the best for the end. This is a first perfume that perfumer SImon Constantine ever created and he was in search of inspiration on Tibet where he was enchanted with Tibet's sprituality, temples and the scents from temples. It's a place where, in spiritual sense, wordly and heavenly are meeting. As soon he was back home, he wanted to create a fragrance and he created two fragrances - Inhale and Exhale - the first one is lighter, airy while the latter one is deeper and it's reminiscent of incense from the temples and he connected those two into the same perfume so Breath of God was made. Very rich perfume and olfactively very strong because it offers olfactive story made of starting lighter tones till the heavy notes, one of the better in general. Tania Sanchez, renowned Greek who is collaborating with Luca Turin called it 'a huge success'. I am supporting that claim because it's olfactive spel, charm and olfactive story inside of it, not just because of its scent in general. Beautiful journey composed of - dark notes, lights, freshness, incensy and woody notes.
__________________________________
Najbolji sam ostavio za kraj. Ovo je prvi parfem koji je napravio parfumer Simon Constantine, a inspiraciju je pronašao dok je bio na putovanju u Tibet te je bio očaran tibetskom duhovnošću, hramovima te mirisom koji se pruža iz hramova. To je mjesto gdje se u duhovnom smislu spaja svjetovno i nebesko. Čim se vratio doma, išao je raditi parfem i napravo je dva parfema - Inhale i Exhale - prvi je laganiji, prozračan, dok je potonji teži, dočarava tamjan iz hramova i to je spojio u jedan miris i tako je nastao Breath of God. Vrlo bogat parfem i olfaktivno je jako snažan jer nudi cijelu olfaktivnu priču od laganih početnih tonova prema zagušljivijim i dubljim u bazi. Kompleksan i vrlo kontradiktoran sam u sebi jer se igra s mješavinom laganih i teških nota, jedan od boljih uopće. Tania Sanchez, renomirana grkinja koja surađuje s poznatim kemičarom Lucom Turinom ga naziva 'potpunim uspjehom'. Ja se priklanjam toj tvrdnji samo zbog njegove mirisne čari, olfaktivne priče koja je u njemu, ne i zbog samog mirisa generalno. Prekrasno putovanje - taman, svijetao, svijež, tamjanast, drven.